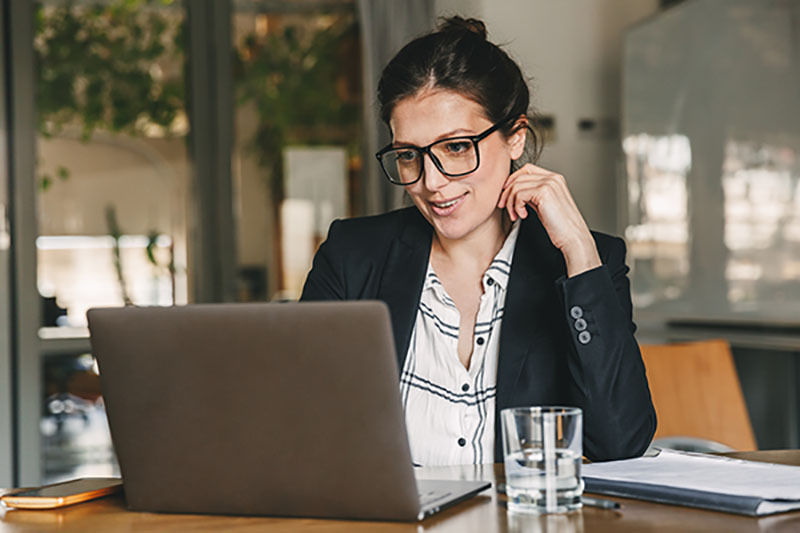 Greenpeace MENA is looking for candidates for the Executive Director position. The mandate of the current Executive Director was agreed for 2 years and the time has come for Greenpeace MENA to run a recruitment process to select the best possible ED for the next 4-year term. We are advertising this internally and externally, and are asking our colleagues and members of the Greenpeace network to consider applying, or reaching out to people who could be suitable candidates and invite them to apply.
===
JOB DESCRIPTION
POSITION TITLE: Executive Director
ORGANIZATION: Greenpeace MENA
REPORTS TO: Greenpeace MENA Supervisory Board
LOCATION: Currently in Beirut, Lebanon. In the future, possibly also other countries in the MENA region
OVERALL PURPOSE OF JOB
Provide effective leadership, direction and management of the already on-going operation of the MENA office, in cooperation with Greenpeace International and with Greenpeace MENA's supervisory board to ensure a smooth running of the regional organisation of Greenpeace MENA.
Develop and implement, in agreement with the Greenpeace MENA supervisory board and in accordance with global Greenpeace's Framework, strategic plans for Greenpeace MENA and projects related to its program, fundraising and organizational development.
Ensure that Greenpeace MENA plays a key role in the development of global perspectives within Greenpeace MENA's operations and delivers results on environmental issues relevant to the region.
MAIN AREAS OF RESPONSIBILITY
1. LEADERSHIP
· Direct and lead the development and management of the regional organisation's overall strategy, policy, resource management, operations and communications with regard to campaigns, engagement, communications, finances, human resources and administration.
· Provide leadership and inspiration to staff and volunteers, ensuring there is a common vision and sense of purpose at every level.
· Lead and manage the development of the regional organisation's culture and its capacity to learn and grow from the environment in which it operates and its own experiences.
2. STRATEGIC DEVELOPMENT
· Further shape and implement the organisation's strategies, goals and operations in accordance with global organizational policies and in coordination with GP MENA supervisory board.
· Ensure the development and implementation of effective campaigns that contribute to Greenpeace's global strategy and goals; and develop and maintain infrastructure, administration and financial systems that support effective campaign projects.
· Analyse, interpret and contribute to the strategic objectives of Greenpeace globally.
3. BOARD
· Work together with the supervisory board of Greenpeace MENA, to establish effective policies for the governance of Greenpeace MENA in line with the principle of the supervisory board.
· Maintain an effective relationship with the supervisory board, ensuring accountability to the supervisory board as it exercises its supervisory and strategic role.
· Ensure that the regional organisation fulfils all its legal, statutory and regulatory responsibilities and implements policies approved.
4. OPERATIONS
· Exert the full authority to run the affairs of the regional organisation including the implementation and evaluation of its overall strategies and policies, and its campaign, financial, engagement, communications and administrative programmes.
· Ensure that proper financial controls and practices are adhered to at all times.
· Participate in the International Executive Directors' meetings and other global Greenpeace fora as appropriate.
· Exercise control (approval authority) on all direct actions and campaign communications directly or through delegation.
· Provide leadership for the development of GP MENA budget and oversee the management and control of the approved budget. Ensure that proper financial controls and practices are adhered to at all times.
5. MANAGEMENT
· Ensure effective and appropriate management practices throughout the regional organisation, with particular attention to organisational management systems, communications, human resources and office development. Communicate the regional organisation's vision, strategies and activities effectively within MENA office(s).
· Communicate clear expectations, of the highest possible standards of work, to all staff
· Participate in the recruitment process for all management-level staff and approve their appointment.
· Approve the dismissal of any staff member.
· With respect to directly line managed staff:
o supervise and be directly accountable for their work.
o delegate tasks and projects appropriately so that there are clear expectations of the highest possible standards
o measure and evaluate the results of delegated work against clear objectives.
o chair regular management meetings, provide support and feedback to other managers and ensure that they arrange regular meetings with the staff they manage.
o undertake regular one to ones with all line managed staff; undertake their annual appraisal and identify training needs and opportunities
o ensure that they take proper accountability and management for the staff they line manage and that they delegate appropriately and expect high standards of result-oriented work.
6. COMMUNICATIONS
· Ensure effective communication with internal and external stakeholders to further the regional organisation's objectives.
· Conduct successful negotiations with external and internal stakeholders on an ongoing basis to further the regional organisation's goals.
· Ensure appropriate and productive relationships with GP MENA supporters and other organisations.
7. PERSONNEL/HEALTH, SECURITY AND SAFETY POLICIES
· Ensure the regional organisation complies with global management standards in relation to personnel with a view to ensure fair, dignified, organised and clear employment policies.
· Ensure that adequate security measures and protocols are in place for the regional organisation as well as its people.
8. OTHER ISSUES:
· Assume any other responsibilities appropriate to the role.
· Act as interim Program Director until having Program Director on board of GP MENA's management team.
SKILLS AND OTHER REQUIREMENTS
· Proven track record in senior management positions within Greenpeace (current or past).
· Strong leadership skills with the ability to lead, inspire, engage and bring people together from different cultural backgrounds.
· Experience in strategic planning and the ability to translate strategic plans into reality and ensure delivery and performance.
· Very good knowledge about the MENA region at the political, socio-economic, cultural and historical levels.
· Demonstrated capability in assuming overall responsibility for functions such as Program, Finance, Communication and Fundraising through appropriate levels of delegation.
· Strong cultural intelligence to manage operations across multiple jurisdictions within the region.
· Substantial knowledge of campaigning and advocacy and a strategic understanding of how to generate change
· Flexibility and ability to manage rapidly changing situations decisively and effectively.
· Commitment towards Greenpeace goals, mission and role in safeguarding the environment with a thorough understanding of contemporary global environmental issues.
· Ability to work with other parts of Greenpeace within the global organisation and discharge global roles in line with the Greenpeace operating model
· Nuanced and up-to-date understanding of the political forces affecting NGOs and environmental issues within territories where the organisation operates.
· Highly proficient in spoken and written English and Arabic (French is desirable)
· Willingness and ability to travel within the region and internationally.
· As Greenpeace is a non-partisan organisation, it is important that candidates do not have any political affiliation and are neutral on the political scene (in the sense of government/opposition/party politics)
How to apply
Please send your C.V and cover letter focusing on the qualifications, skills and expertise noted to mena.ed.recruitment@greenpeace.org with the Subject Line: "GP MENA – Executive Director" by 26 July, 2020.
Only shortlisted candidates will be contacted within a time period of 3 week from the closing date of application.
Commitment
Greenpeace MENA is committed to achieving diversity within its workforce, and irrespective of gender, nationality, disability, sexual orientation, culture, religious and ethnic backgrounds to apply. All applications will be treated in the strictest confidentiality.