This ramadan i pledge to make a better world
Join Us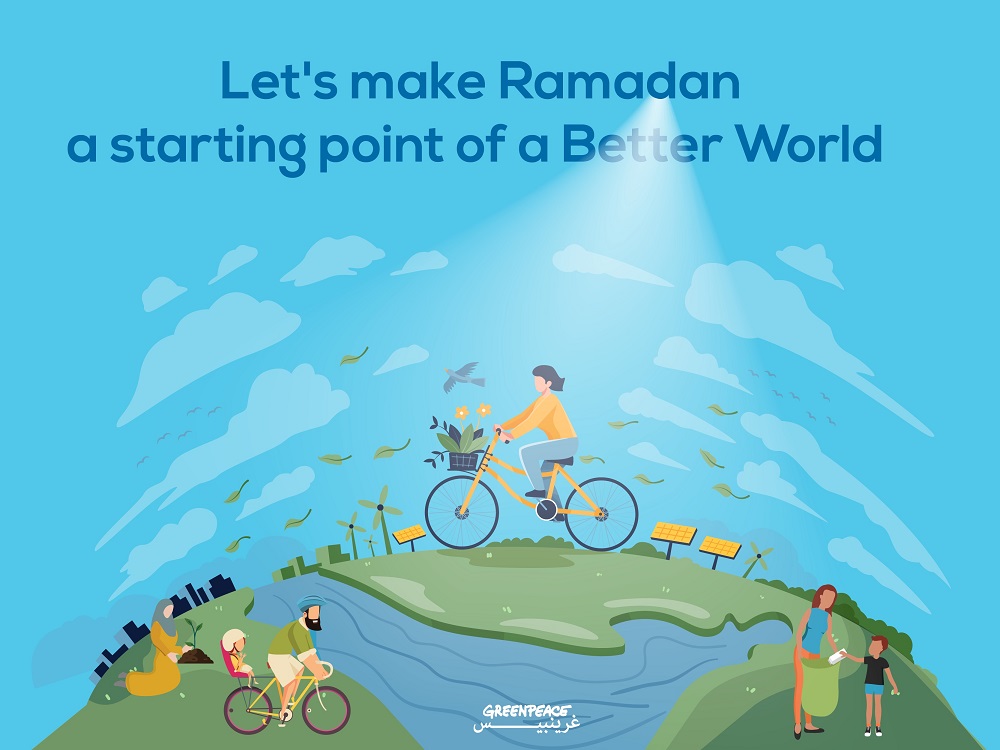 Ramadan is drawing to an end, a month we have observed in exceptional circumstances. Due to the measures taken in light of the emerging covid-19 virus, everything this year was different, from the religious practices to the social traditions and rituals. This holy month however, did give us something very special, ample space to reflect and contemplate on the universe around us, making it a turning point for each one of us to take a step and act for a better world.
We witnessed Ramadan this year in an unfamiliar context, opening our eyes to new lessons learned that we have never before experienced. Ones that make us keen to adopt a more constructive perspective and follow a lifestyle that contributes to overcoming the challenges we face on the individual, social and global levels.
As we conclude these remaining few days, an opportunity emerges to reconsider our consumption habits, and seek means to protect the environment. We can champion green practices by relying more on public transport or commuting by bike. We can also advocate environmentally friendly initiatives that lead to reducing water wastage, consuming less plastics and other unnecessary products. As active members in our communities we should seek avenues to adopt renewable energy in our societies and countries.
From this moment forward, we can reap the fruits of what we experienced during the holy month, by initiating a foundation for a more cohesive society, one that is in harmony with its surroundings. More than ever, we must strive to strengthen solidarity especially for those who are most vulnerable and most at risk. 
Let Eid El Fitr mark the starting point towards a better world, one where you and I contribute towards building a brighter future for us and the future generations.