#Consumption
#Oceans
#Plastic
Support complete single-use plastic bans!
The Trudeau government has said it will ban single-use plastics by 2021. With the election looming, we need to ensure the promise turns to action.…
Take action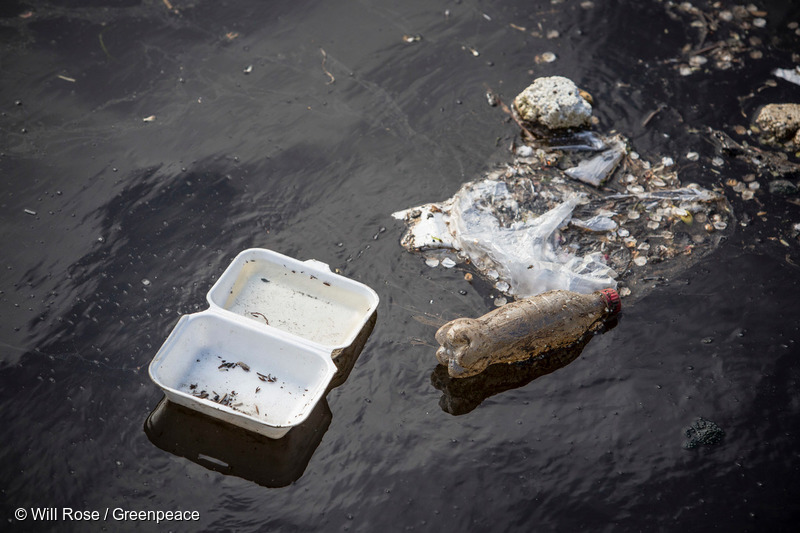 Montréal – In reaction to Quebec's declaration to reform solid waste management and expand the extended producer responsibility, Agnès Le Rouzic, Oceans and Plastics campaigner at Greenpeace Canada, said:
"We welcome Quebec's decision to take actions and address the recycling crisis. It is time to hold companies to account for what they put into the marketplace without consideration of their products end-of-life management. We expect this announcement will be followed by incentives and concrete measures to tackle plastic waste and the pollution crisis at its source. Focusing our efforts on improving recovery will not address the continued increase in plastic packaging production or the lack of outlets for recyclable materials."
Extending producer responsibility is part of the solutions Greenpeace has pointed to in the fight against plastic pollution. To be efficient, this principle must be accompanied by measures aimed at reducing plastic production at its source and increasing the market share of reusable packaging.
"We encourage Legault's government to continue its efforts to limit landfilling by banning problematic and non-essential single-use plastics, ensuring greater transparency in the recycling chain, and encouraging innovation through the implementation of an extended producer responsibility principle that includes reduction targets and promotion of reuse and refill models " concluded Ms. Le Rouzic.
ENDS.
For more information, please contact:
Laura Bergamo, Communications officer, Greenpeace Canada
lbergamo@greenpeace.org, +1 438 928-5237