#Consommation
#Plastique
Join the #ReuseRevolution
In response to the global plastic crisis, the Reuse Revolution is creating hope and proposing real solutions to the mess plastic-producers have created.
Take action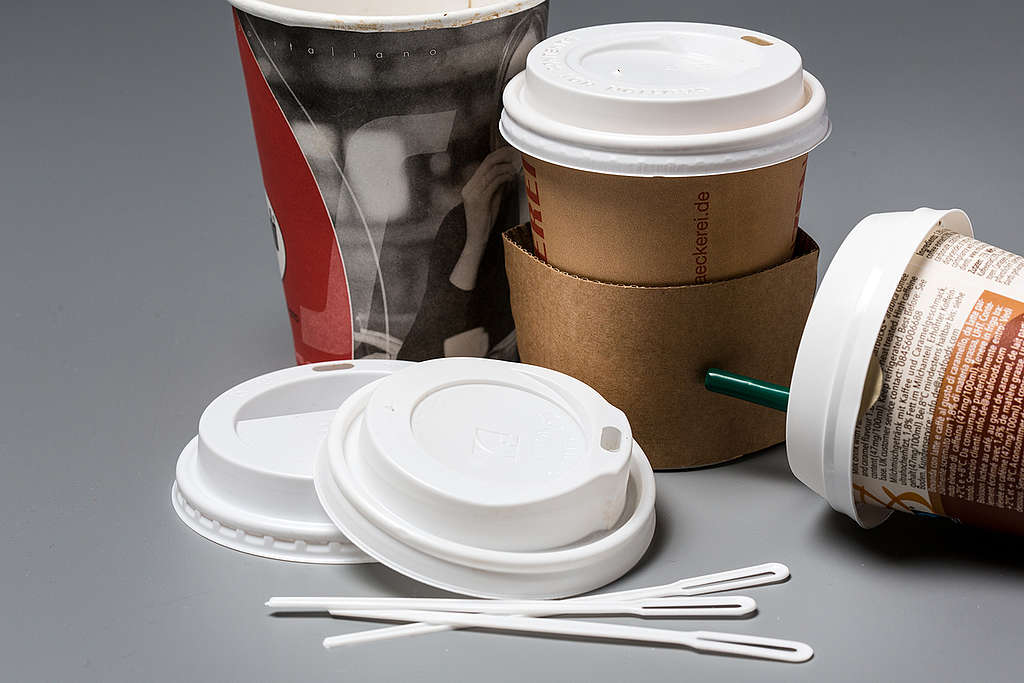 Starbucks sets 'resource positive' goal for coming decade
Montréal – Starbucks announced today that it intends to become resource positive in the coming decades, starting with 2030 targets of a 50 percent reduction in carbon emissions, a 50 percent reduction in water withdrawal for its operations, and a 50 percent reduction in waste sent to landfills. As part of the multi-decade effort, Starbucks plans to expand plant-based options; shift from single-use to reusable packaging; invest in regenerative agricultural practices reforestation, forest conservation and water replenishment; identify better ways to manage waste; and develop more eco-friendly practices for its operations.
In response to today's news, Sarah King Head of Oceans & Plastics at Greenpeace Canada said:
"While it's a welcome development that Starbucks is revisiting its sustainability strategy, the company still has a lot to figure out as to how to make it happen as quickly as possible. When it comes to the climate crisis, increasing deforestation, water shortages, and mounting plastic pollution, we don't have decades to wait for action. Companies like Starbucks needed to be shifting toward truly sustainable, circular practices yesterday.
"Greenpeace has been calling for companies like Starbucks to join the growing Reuse Revolution. A commitment to replace disposables with reusable alternatives is the direction we want to see companies go, but with every week they delay action, millions of single-use plastic flood our communities. According to our brand audit [1], Starbucks is the 3rd top polluter in Canada, just after Nestlé and Tim Hortons. This is a problem that needs solving immediately, and solutions like reusable cup-share programs are already happening. Starbucks' new sustainability commitments are light on specifics. Without more detailed plans on how Starbucks will make this happen, it's difficult to say the solutions Starbucks pursues will be taking us in the right direction."
ENDS
Notes to editors:
[1] Greenpeace Canada 2019 brand audit
For more information, please contact:
Laura Bergamo, communications officer, Greenpeace Canada
lbergamo@greenpeace.org; +1 438 928 5237